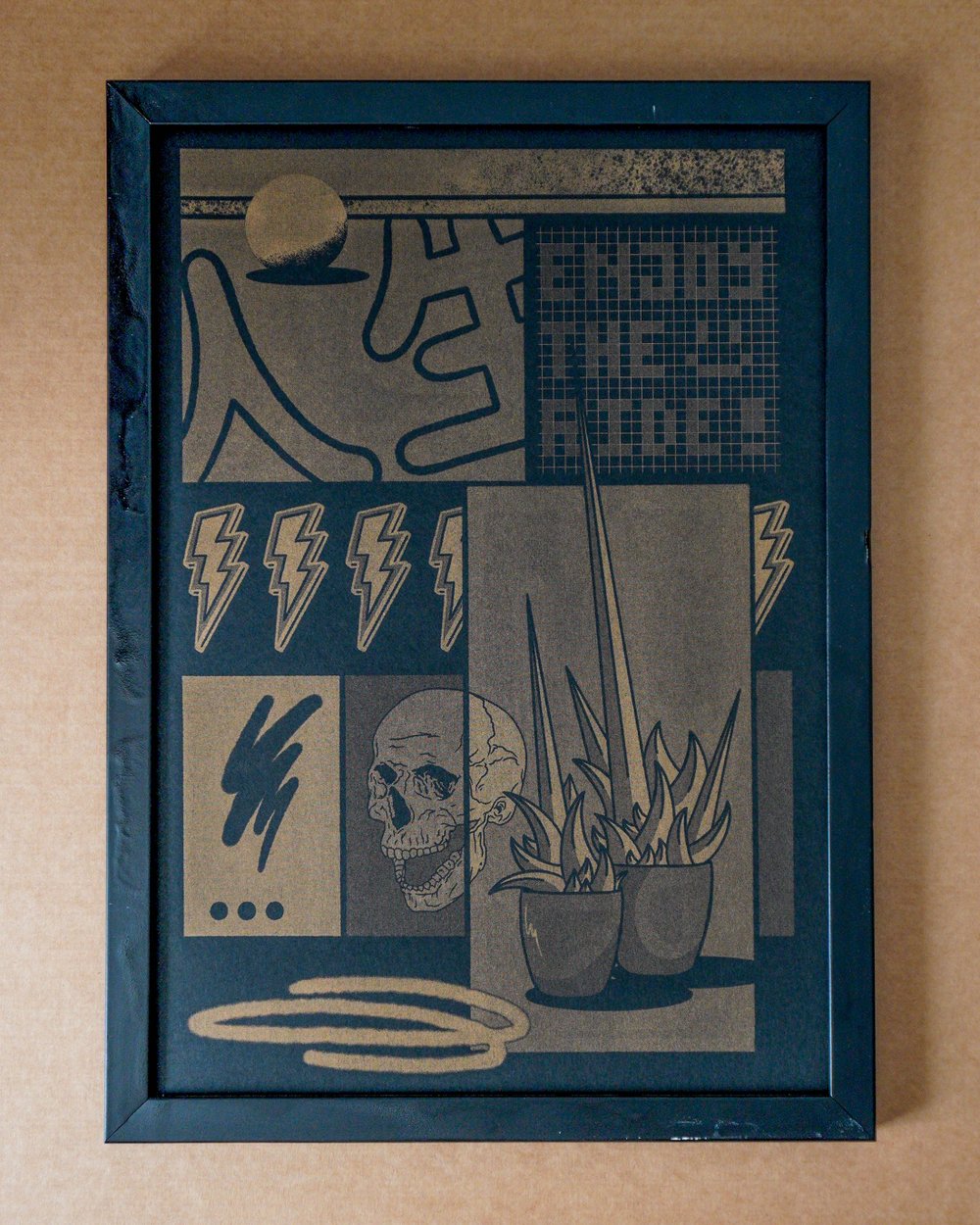 One color Risograph Print on A3 Dark 260g paper, using Metallic Gold.
Print by Desisto in Lisbon, Portugal.
Creating different values using only 1 color is one of the challenging steps of this kind of print method.
You can get one of the 20 limited-edition, hand-finished, and numbered by me.